Description

Ultimate GPS Bike Computer with Navigation and Connected Features
3.5" bike computer with comprehensive navigation, performance and cycling awareness features
Trendline™ popularity routing uses millions of miles of Garmin Connect™ ride data to show the best on- and off-road routes
Preloaded Garmin Cycle Map provides turn-by-turn directions and new navigation alerts
New rider-to-rider messaging1 lets you stay in contact with other cyclists in your group
Challenge yourself every ride with newly updated preloaded Strava Live Segments feature
Battery life: up to 20 hours2, extendable up to 40 hours with the optional Garmin Charge™ power pack
Ride longer and stronger while staying connected with the Edge 1030 GPS cycling computer. It features Trendline popularity routing, which uses millions of miles of rider data to show you the best on- and off-road routes. Whether you're a competitor, commuter or an adventure-seeker, we've found a better ride for you.
Create the Ultimate Cycling Hub
Edge 1030 includes the latest navigation tools and is compatible with our expansive line of cycling accessories that let you measure key aspects of your performance.
It also works with awareness add-ons that can help create a safer riding environment. You can build your perfect ride network with Garmin, and it all starts with an Edge.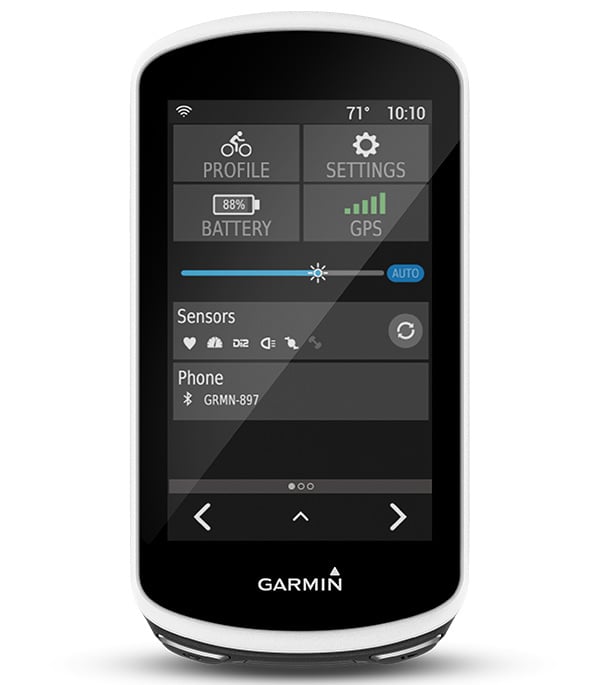 Popularity Routing Knows Where Riders Go
Since the Garmin Connect™ online community was created, cyclists have uploaded millions of miles of ride data. It's time to put that data to good use with Trendline popularity routing technology. When Edge 1030 generates a ride for you, it finds the best route — choosing from the roads (and trails) most travelled by your fellow cyclists. Or, use the improved and revamped Course Creator in Garmin Connect to generate additional bike-friendly routes based on popularity data.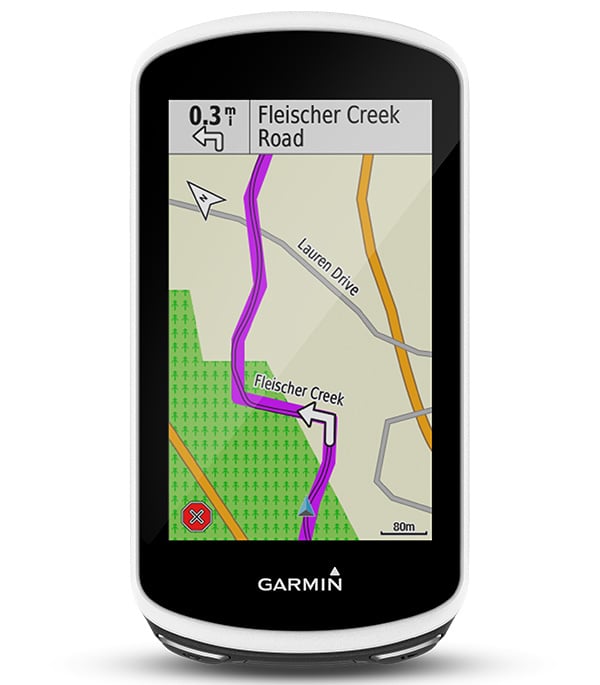 Messages From Rider to Rider
No need to reach for the phone or worry about your fellow riders when they pull ahead or fall behind. Rider-to-rider messaging lets you send prewritten notes from your Edge 1030 to their Edge. Let your friends know if you'll catch up in a few minutes or if they should go on without you. If you have a flat tyre or need assistance, you can send a message to your fellow riders paired with GroupTrack3, so they can find you.
Strava Live Segments Help You Push to Perform
Garmin and Strava are bringing you even more ways to test your limits. You'll still get alerts for segment starts and finishes and be able to virtually compete against your Strava friends with a redesigned second-by-second comparison that shows how you measure up. But now you'll also be able to see how your current effort compares to your PR, your most recent efforts or the personal best of your friends. And the new Segment Explore feature lets you view popular and marquee segments around you, directly on your Edge.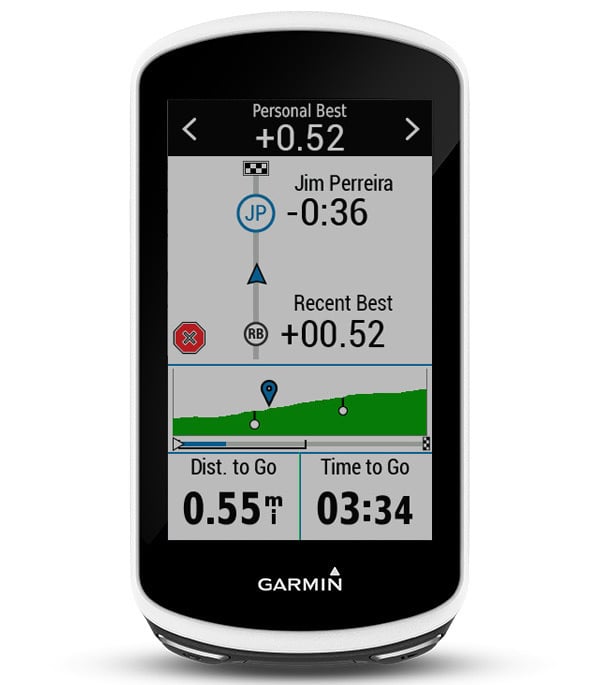 Customise Your Device
It's easy to customise Edge 1030 with the free apps, widgets and data fields you want from our Connect IQ store. Apps such as AccuWeather let you know when the rain is going to stop so you can find time for a ride. Get immediate feedback with the MPA and Power app from Xert so you can see if you're exceeding your maximum power available. A variety of configurable data fields show your favourite stats on one easy-to-see screen.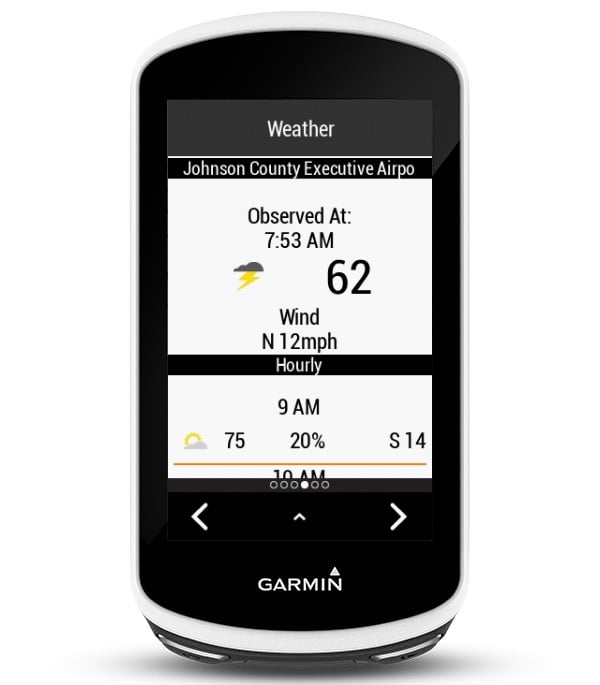 General

Physical dimensions
58 x 114 x 19 mm
Weight
123 g
Water rating
IPX7
Battery
rechargeable lithium-ion
Touchscreen
 

✔

Display size
58 x 114 x 19 mm; 88.9 mm diagonal
Display resolution
282 x 470 pixels
Colour display
 

✔

Battery life
up to 20 hours
Maps & Memory

Ability to add maps
 

✔

Basemap
 

✔

Storage and Power Capacity
16 GB plus microSD™
Waypoints/favorites/locations
200
Routes
100 Courses
History
up to 200 hours
Training, Planning and Analysis Features

Customisable screen(s)
 

✔

Auto Pause®
 

✔

Advanced workouts
 

✔

Auto Lap®
 

✔

Virtual Partner
 

✔

V02 max
 

✔

Training Effect (aerobic)
 

✔

Race an Activity
 

✔

Auto scroll
 

✔